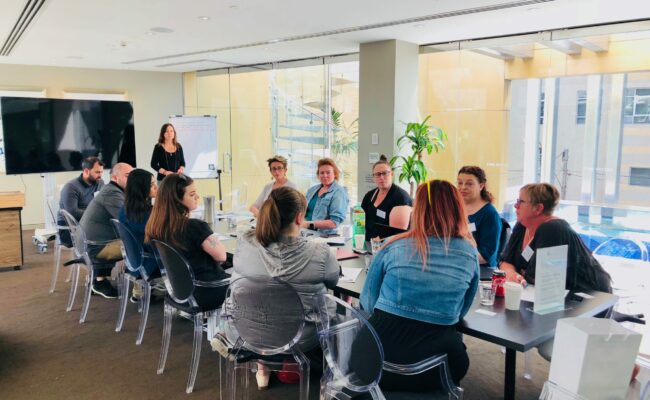 About the Global Healthy Living Foundation (GHLF) and CreakyJoints
CreakyJoints was co-founded in 1999 by arthritis patient and advocate Seth Ginsberg (diagnosed with spondyloarthropathy at age 13) and social entrepreneur Louis Tharp. In 2007, the Global Healthy Living Foundation was established.
GHLF is a 501(c)(3) not-for-profit organisation based in Upper Nyack, New York. GHLF advocates for improved access to healthcare at the community, state and federal levels, amplifying education and awareness efforts within its social media framework.
Central to this advocacy is the commitment to educate about the importance of diagnosis, early and innovative medical intervention and long-term lifestyle improvement with the goal of improved health outcomes. GHLF is also a staunch advocate for vaccines.
GHLF is the parent organisation of CreakyJoints, CreakyJoints Australia, CreakyJoints Espanol, CreakyJoints Canada and a growing family of other patient-centred websites and educational programs.
In addition to the CreakyJoints rheumatic disease patient community, GHLF also focuses on other chronic conditions, including migraine, psoriasis, inflammatory bowel disease, cardiovascular disease and more.
In response to the COVID-19 pandemic, GHLF started a COVID-19 Patient Support Program, informed by a patient council made up of people living with a wide range of chronic illnesses, that now serves more than 40,000 people. 
GHLF provides personalised opportunities to US patients via its 50-State Network to advocate for important state and national health care policies that directly impact their access to care.
About Global Health Living Foundation Australia (GHLF Australia)
GHLF Australia is a not-for-profit organisation founded in 2015. GHLF Australia is part of the US-based Global Healthy Living Foundation (GHLF), a non-profit organisation whose mission is to improve the quality of life for people with chronic illness.
Established in 2014 and incorporated in 2016, GHLF Australia is the parent organisation of CreakyJoints Australia, the vibrant online patient community for autoimmune and inflammatory arthritis patients and their families throughout Australia.
Drawing on nearly two decades of foundational knowledge, success and the reputation of GHLF and CreakyJoints, GHLF Australia aims to localise, mobilise and engage the Australian patient and caregiver community and to provide education, advocacy and research for better health outcomes.
About CreakyJoints Australia
CreakyJoints Australia's mission is to empower Australians living with arthritis to put themselves at the centre of their care by talking about their treatment preferences and working in partnership with their healthcare providers.
The CreakyJoints Australia website was launched in 2015. It is now an important and trusted source of information for Australian arthritis patients and their families.
CreakyJoints Australia connects arthritis patients with current and relevant disease-specific information and support across a spectrum of arthritis conditions (of which there are more than 100), using a diverse set of digital platforms. CreakyJoints Australia also provides opportunities for members to proactively advocate for themselves and their families, and to participate in research that will broaden the global understanding of arthritis management.
CreakyJoints Australia activities are inspired by the successful work of CreakyJoints in the US, whose work has helped hundreds of thousands of patients and families to address the unmet needs of the community.
CreakyJoints Australia provides a positive community for patients and their families, thanks to the generous support of our sponsors, corporate philanthropists, funding from the Patient-Centred Outcomes Research Institute and other private foundation support.
Our partners
The Global Healthy Living Foundation relies on the support of past and current partners, including corporate sponsors, government, non-government organisations and grants from other foundations. We are grateful for the continued support of our research, education, support and advocacy efforts.
GHLF and GHLF Australia do not ask for individual donations, and our programs and services are free to members of the GHLF community.
Australian Charities and Not-for-profits Commission
GHLF Pty Ltd (trading as GHLF Australia) is registered with the Australian national regulator of charities, the Australian Charities and Not-for-profits Commission (ACNC) and is compliant with relevant laws, policies and regulations as prescribed by ACNC.