Partners, Sponsors, Donors
Global Healthy Living Foundation Australia is a registered ACNC patient-centred charity that works with communities through research, education and advocacy to achieve better health outcomes for all.
Our partner relationships form a part of our identity.  We carefully consider how each potential new partner aligns with our values and purpose and how our work enhances our partner's mission.
Transparency, accountability and integrity are at the core of our relationships with partners. We adhere to strict partnership policies and governance to ensure that each partnership is within the control and limitations of each entity.
Sponsorship, grants and donations
Without funding support our work would not be possible. We are grateful for the contributions to our programs and untied funding of our mission that enable us to build support for patient communities through advocacy, education and research.
GHLF Australia programming and content is independently devised and developed and is not influenced nor guided by grant, sponsorship or untied funding support.

GHLF Australia is grateful for an education and community grant from Sanofi Australia for the first series of The MatterofVax and Patient Support Program. We thank Sanofi Australia for their generous support. #WithVaccines.

GlaxoSmithKiline is supporting GHLF Australia's vaccination education and support pilot. GSK project grant funding is helping to create materials for vaccination education and ongoing patient support in Australia.

Amgen Australia has supported GHLF Australia in building our Psoriasis educational resources, which included foundational work running two focus groups with psoriasis patients, creating patient videos, a wellness email series and a patient/GP educational poster for GP waiting rooms.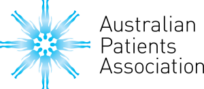 Australian Patient Association is providing in-kind support to GHLF Australia to reach more patient communities in 2022 with our Vaccination Support Program.