Renza Scibilia: I got the COVID-19 jab because I have type 1 diabetes
Renza Scibilia: I got the COVID-19 jab because I have type 1 diabetes
"I live with type 1 diabetes and haven't stopped thinking about what might have happened to me if I got COVID-19. I burst into tears after my vaccination as I was so relieved. I know that I'm doing everything I can to protect myself, my family, the people I love and the general community".
by Rosemary Ainley, 27 September 2021
Renza Scibilia has lived with type 1 diabetes for 23 years. As the Manager for Type 1 Diabetes and Communities at Diabetes Australia, she was involved in ensuring that people with diabetes were included in Phase 1b of the Australian COVID-19 vaccination rollout.
In this role, Renza had access to high-level research about the global impact of COVID-19 from early on during the pandemic. She could see that people with diabetes were more likely to be severely affected by the virus than otherwise healthy people. This prompted her to book her vaccination appointment for a few days after Phase 1b started.
"I had been terrified that I would get it so being vaccinated was a real relief. I know that it's not going to protect me 100 per cent but I've given myself the best protection possible on top of all the other things that I'm doing to try and keep safe," said Renza.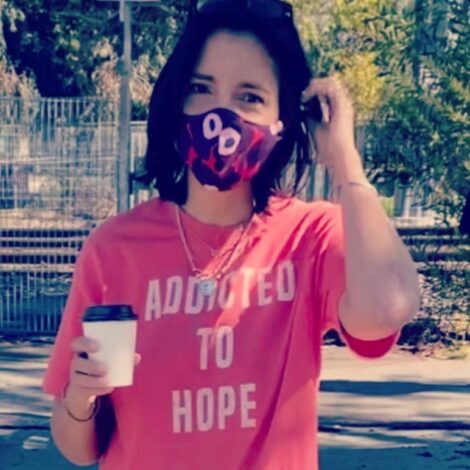 About type 1 diabetes
Type 1 diabetes is an autoimmune condition. It occurs when the immune system becomes dysfunctional and attacks healthy cells in the pancreas that produce insulin. However, the body needs insulin to convert glucose (sugar) into energy.
Without insulin, the body releases dangerous chemical substances into the bloodstream. The accumulation of these substances can be life-threatening if not treated quickly. If blood glucose levels drop too low (hypoglycaemia), people can experience symptoms such as dizziness, lightheadedness, trembling, weakness or sweating. If left untreated, symptoms can worsen and include confusion, slurred speech or loss of consciousness.
On the other hand, if there is too much insulin in the bloodstream (hyperglycaemia), symptoms can include excessive thirst, frequent passing of large volumes of urine and severe fatigue. Prolonged high levels of glucose can put stress on other systems in the body.
People with type 1 diabetes need to monitor their blood glucose level and self-administer insulin accordingly via injections or an insulin pump to maintain a healthy balance.
We don't yet know the exact cause of type 1 diabetes, but we do know that there can be genetic factors involved. Type 1 diabetes cannot be prevented or cured, although it can be managed with insulin and maintaining a healthy lifestyle.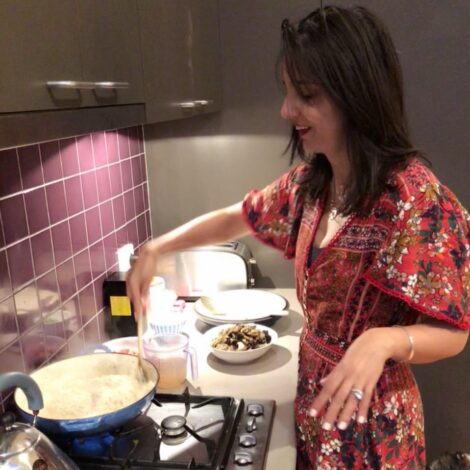 Managing type 1 diabetes is a full-time job
Renza wears a continuous glucose monitor on her arm that reads her glucose levels every five minutes and sends them to her phone, giving her a constant stream of information. Other people might prick their fingers and check their levels by placing a drop of blood onto a small test strip that is read by a separate monitor. Or, they might wear sensors that send signals to a device as it is scanned over the sensor.
Glucose levels can be impacted by many factors including food, stress, hormones, exercise and even weather. This makes monitoring levels a round-the-clock task.
"Everything that I do, I have to think about how diabetes will impact it," said Renza. "Activity levels can be impacted. Being able to think clearly can be impacted. If I get up in the morning and plan to start the day right and get a bit of exercise in before my day starts, that will depend on my glucose level. You'll hear a lot of people with diabetes say, 'I have all these best-laid plans, but diabetes has another plan for me'."
"If you have low glucose levels you have to eat some fast-acting sugar. You can't just deal with it later, you have to deal with it straight away.  In most cases, you do that and off you go, except there can sometimes be a lag effect. The best way I can describe high glucose levels, especially if I've had high levels for a few hours, is I feel I have molasses in my veins. It's such an effort to do everything," Renza continued.
People with any form of diabetes do not necessarily have an increased risk of contracting COVID-19 but they are at greater risk of more serious illness if they develop it. When the body has to work overtime to deal with a serious illness, it struggles to maintain other functions well. This can result in people with diabetes being more at risk of having serious blood sugar highs and lows.
COVID-19 vaccinations and diabetes management
Renza was conscious that the COVID-19 vaccine (as with any vaccine) could temporarily affect her blood glucose levels so she knew she would probably have to adjust her diabetes management accordingly. "That's the advice that Diabetes Australia was giving people, so that was in the back of my mind," she said.
This advice is supported by the Baker Heart and Diabetes Institute.
"As with any vaccine, there is a chance the COVID-19 vaccine may cause blood glucose levels to rise for a couple of days. You should not be alarmed by this and should simply stick to your typical sick day plan if it does occur. After the vaccination, drink plenty of water, keep a close eye on your blood glucose levels, and make sure you have someone to support you if needed."
Renza had no side effects from either vaccination dose. "If mum hadn't taken a photo of the nurse jabbing the needle in, I wouldn't have known as I didn't even feel it," she said. "Having said that, I do know a number of people with diabetes who did find their glucose levels were a bit all over the place for the next few days and they just adjusted accordingly".
Why being vaccinated for COVID-19 was so important to Renza
Renza never had any doubt that she would be vaccinated for COVID-19. "I haven't stopped thinking about what might have happened to me if I got COVID-19 without being vaccinated."
Her whole family has always been proactive with vaccinations. "Mum was always making sure that I was updated with my boosters and I continued that as an adult. I have an annual flu shot. Our daughter was jabbed the second they opened up bookings for her age group. She says she couldn't wait to do her bit. She's been indoctrinated. It's about protecting yourself. It's about protecting your community. It's safe," she said.
Renza was so determined to be vaccinated, she began entering her details into the COVID-19 Vaccine Eligibility Checker as soon as it went live. "I just needed to wait for it to say I was eligible. It came up with a list of 20 places she could try. I just sat on the phone and rang them and I think it was number 17 that said they would book me in. They weren't local to me but I didn't care."
"It was tough to find someone that had supply and would give it to me. I didn't care which vaccine they gave me, I just wanted one. I didn't feel I needed to wait. I trusted the process. I'd already seen hundreds and hundreds of people overseas with diabetes having jabs and tens of thousands without diabetes. I never felt as though there were any safety concerns I needed to worry about," she said.
Renza found the whole appointment process seamless and was impressed with the friendly service she received. "I actually felt very emotional. I burst into tears on the way back from each appointment. I had been terrified that I would get it (COVID-19) so being vaccinated was a real relief. I'm not naive enough to think that, even after the second jab, I'm all fine. I don't think that at all. However, I know that I'm doing everything I can to protect myself, my family, the people I love and the general community. I am so grateful that I was able to do that," she said.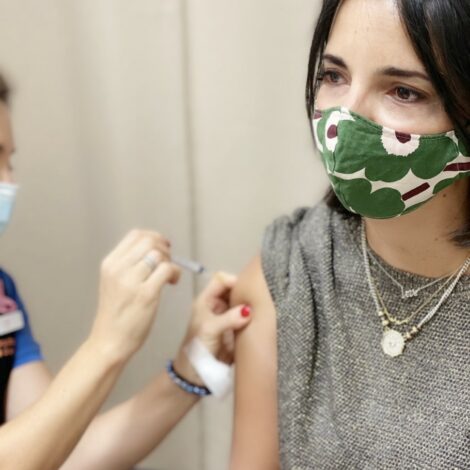 Renza's advice to people unsure about receiving a COVID-19 vaccine
"The first thing I'd say is, your concerns are perfectly valid. If you're feeling uncertain and a bit hesitant, don't feel ashamed about that. Think about what you need to get you across the line or what it's going to take for you," she said.
"Many people with diabetes are anxious about what's going to happen to their blood glucose levels the next day. If possible, talk to people with diabetes who have received their COVID-19 jabs and ask what they did to manage their condition afterwards," said Renza. "Switch off from the rubbish and talk to your own health professionals. Identify your concerns and get them to talk through them with you. They are the ones who can give you the best advice".
Further resources
Diabetes Australia
Continuity of Care Collaboration